不知不觉又进入了雅思口语变题季,准备参加雅思考试的考生们是不是比较紧张,别担心!智课网为大家整理了"9-12月雅思口语part3范文-公共设施",希望能够帮助大家及时练习雅思口语新题,熟悉话题解题思路。了解更多雅思口语话题范文、雅思口语答题素材欢迎及时关注本站!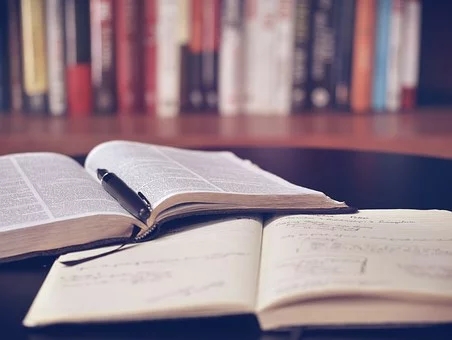 1.What facilities do young people and old people like in your country?
  There are both similarities and differences between their preferences. On one hand, young people prefer facilities that provide a comforting environment, relieving their pressure from work. For example, karaoke is a popular recreational activity among Chinese youth. The spatial room with a soft sofa often attracts them to come to celebrate the completion of projects. Meanwhile, theelderly tend to go to facilities featuring convenience, so that they are capable of doing daily chores with in walking distance. On the other, because people regardless of young and old enjoy places where they can hang out with their friends, they are generally more inclined to choosing clean and comfortable public facilities.
  2.What are the differences between old facilities and new facilities?
  I think the first difference lies the environment. Because new facilities are just built, the surroundings are much cleaner and the equipment within is of higher quality. Old facilities,however, are likely to have worn out a bit already, and therefore is less visually appealing tocustomers. So the environment is positively related to number of visitors. In addition, new facilities usually meet the most current demand of local people. For example, old and private restaurants may not receive as many customers as a newly developed food court, because the local authoritymeets the current demand of white-collar workers in this area. In general, new ones provide better environment and satisfy the most current needs.
  3.What measures should be taken to deal with damage to public facilities?
  Damage can be categorized into ones intentionally caused by human activity, and ones accidentally caused by natural disasters. In the first circumstance, the person making damage to the facilityshould be fined and punished according to the law. As for the latter, if the amount is substantial,thelocal government can either use their funds or raise money through the community, so that thedamaged facilities can be rebuilt in time, ensuring no more long-term consequences. However ifpossible, the best way to prevent such damage is to enhance law enforcement and add attention signs in the first place.
  4.What's the differences between facilities in the countryside and the ones in cities?
  As far as I'm concerned, the first difference lies in the cost. Generally speaking, the ones in citieshave higher costs because the land and human capital in urban areas are more expensive than thosein suburban areas. Besides, the living expenses and standards are also higher. And the ticket pricehas to cover all the necessary expenditures. Secondly, facilities in the countryside and those in cities do not share the same level of convenience. In other words, because transportation system is better developed in city areas, facilities here are easier accessed through public transportation such as subway or buses. However, it is not to conclude that countryside facilitiesare less important,because careful analyses that control certain variables must be carried out to compare the differences in detail.
  截止到目前,2020年9-12月雅思口语题库已经基本稳定。不过想要取得高分,大家需要多多注重内容陈述的逻辑性、表述的连贯性、词汇的搭配及丰富性等。今天小智为大家提供"9-12月雅思口语part3范文-公共设施"一文,希望能够帮助大家顺利度过雅思口语换题季!