雅思口语考试在每年的1月、5月、9月都会有换库,每一次换库都会增加一些新题,那么在9月雅思口语换题后会增加哪些话题呢?今天小编为大家带来了"9-12月雅思口语part3话题范文-惊吓的经历"一文,关于惊吓的经历这个话题大家如何答题呢?希望小编分享的范文能为大家提供一些参考。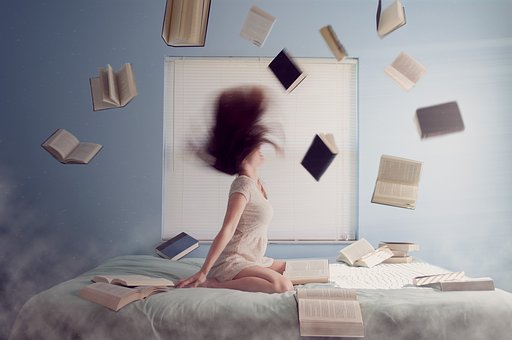 1. Why is it easy for some people to get scared?
  Good question! Honestly, I find this question intriguing. Look, it's very likely that they are the easily scared type! I have a few friends who get intimidated by storms and darkness. Unbelievable! I don't know what's there to be scared of such things. But when it really comes to big matters, like they missed their flights overseas or they broke up with their boyfriend or girlfriend, they usually act calm and even phlegmatic! I can't really relate to these people's mindset. So I just assume that they have a strange mind frame. Maybe it's for psychological reasons though.
  2. How do people usually get frightened
  I think people often get frightened by unexpected things, usually tragedies, like a sudden car accident. I know for a fact that some people who have witnessed bad accidents never recovered from it for the rest of their lives. If they know that something's going to happen, they would be prepared for it so they wouldn't lose their composure when it actually happens. Also, we get frightened by abnormal things. Like zombies or ghosts, stories can usually give us a shocking fright, cause's they're supernatural. I mean, imagine you are alone in the house, and someone taps on your shoulder? Wouldnt that's freak you out?
  3. Do children like to scare others?
  Yeah yeah, some children love to play pranks on other people. They think it's fun! To them, it's an innocent game, but for the scared ones, I doubt if they find any joy in it. There's a bunch of kids in my community who always wander around in the community after school. One time they set a firecracker next to a sleeping cat. The cat jumped and ran like crazy. And those children just laughed hysterically. I think it's insane! Children can get into serious troubles if they don't get punished for such behaviors.
  4. Is it OK to scare others?
  No, definitely not. I think it's evil to intentionally scare others. It's OK to play a prank on people,but only when you know that it won't emotionally or mentally harm that person. If we make malicious jokes on people, like bringing cats to someone's room when you know that this person has cats phobia. This person may go mentally uneasy and even do some stupid things as a reaction. I don't think things like this should be tolerated at all. I mean, people must know the line between jokes and malice. And make sure you don't cross it to intentionally harm others.
  5. What should people do when they feel scared?
  A deep breath would help! When we're scared, we must find a way to calm down ourselves first, so we can think clearly and then deal with the situation. But having said that, it also depends on what's causing the fear. If you are encountering a person that scares you, you should probably just leave straight away so you are relieved. However, if it's something that you can not get out of like if you are caught in a fire, as emergent as it is, calm down yourself first and figure out a way out, whether it's call for help or using a wet cloth to save yourself.
  以上是小编为大家分享的"9-12月雅思口语part3话题范文-惊吓的经历",点击下方"前往下载",立即获取2019年9-12月雅思口语预测【话题+范文】完整汇总,参考话题解析范文,学习话题解题思路,积累话题素材。