不知不觉又到了雅思口语换题季了,很多考生想要了解换题之后增加了哪些新题。今天小编为大家带来了"9-12月雅思口语part3新题预测-好法律"一文,关于这个话题具体怎么答题,大家可以参考一下范文。在这里小编提醒那些报名9月份及之后雅思考试的同学们,一定要及时了解最新的题库哦!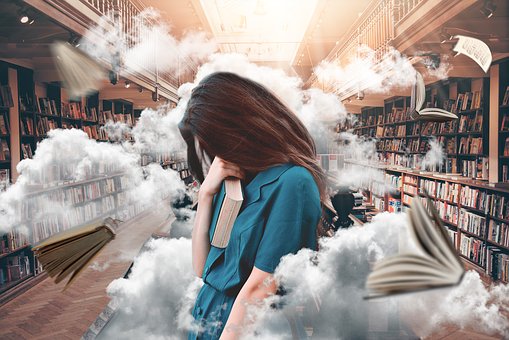 1. Do you think both men and women can be police officers?
  Yes! I do think that women can do exactly what men do! And for the ignorant men who voted "no," those guys are basically jerks that still thrive in the dark ages. If a woman is physically and mentally fit to become an officer, then who's to stop her? Let her follow her dreams. Notice that about 90% on the news, only male police officers are accused of police brutality, almost never a female. And besides, we need female police officers to search/calm female suspects, and to give some "female advice" to some unconfident women.
  2. What kind of people can become police officers?
  Well…. In my opinion, future police officers that are truly intent on being good police officers are men and women who truly want to help people. Although it is a cliche I believe it is the primary reason. Some former military is attracted because they like the military-like organization and have faith in the results of such unification. Helping people is not limited to situations that are post- active. Many times officers respond to calls for help. Most obvious would be calls related to immediate action responses such as radio dispatches to a multitude of possible incidents. So in a nutshell, police officers become officers because they truly want to protect people from the ills of our society. Unfortunately in our world today people need help in protecting themselves.
  3. Do all Chinese people obey the law?
  Well, I think it's self-evident that not all Chinese obey the law, and that's why we have so many social problems like rob, murder and things like that. But the school education now is attaching greater importance to law education, and the news report and the mass media has made efforts to make people realize the importance of obeying the law. To be honest with you, I think Chinese constitutions in the past were not really effective in limiting state power and protecting individual liberties. But now it has changed and our legal system is becoming more comprehensive and so I think it will be harder to commit crimes.
  4. Do you think police officers are paid too much?
  No, I don't think so. After all, they are giving their lives to keep you safe! It just does not make sense that people that who are professional sportsmen get paid millions to entertain us but, police officers get paid in the thousands to upkeep the law in society, to keep us safe from harmful situations and to possibly give up their life for it. This country's leadership needs to seriously evaluate the citizens worth that keeps the law in order! Police officers are putting their lives on the line every day. I say they either get paid more or get some benefits like the military. If more cops got paid more, I know for a fact that they would care that much more and they would try harder to keep their community safe.
  5. Is kindness the most important quality of a police officer?
  Well.... not necessarily. I think a police officer needs to be compassionate, coz as a police officer, you will find yourself inserted into the most tragic and chaotic moments of people's lives. They will be victims of violent crimes, they will be people who have just lost a loved one in a tragic event … the situations are endless. In short, their world will be upside down and you will need to be a compassionate, strong authority figure. You will be the symbol of both calm and sympathy. Compassion can help drive an officer's need to solve a crime coz you want to be able to solve it and give the victims' families the closure they're seeking.
  以上是小编为大家分享的"9-12月雅思口语part3新题预测-好法律",点击下方前往下载2019年9-12月雅思口语新题库,了解话题解题思路,参考话题解析范文。